We recently looked at whether it was possible to upload a different / existing video file to instagram instead of being limited to using the in app video camera. Turns out you can, but of course the method is different depending on whether your using an iOS device – an iPhone, iPad, etc. or an Android device. So we've decided [...]

How to upload an existing movie file to Instagram instead of using the in app camera.

Share Mouse is an incredibly easy-to-set-up bit of software that lets you control two computers with one keyboard and mouse.

Flixel is little bit like instagram for moving images. It's a free app that lets you easily make animated cinemagraphs on your iPhone.

Windows Home Server system drive crashed? Here's how to try to get your data back and your server up and running again.

The Linksys SPA2012 is a great little compact two line VOIP adapter. Here are the admin codes you'll need to adjust settings via a touch tone phone.

A giant metal snake robot. A giant metal rideable spider robot. Together at last.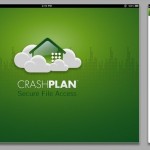 You know you should be keeping backups right? If there are any digital files you don't want to lose you really ought to be backing them up locally and offsite. Local backups are pretty easy, you can clone your drive onto an external drive and both OS X and Windows have backup built into the OS. Offsite backups can be [...]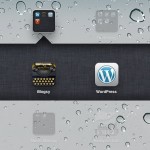 There are a few different ways for you to add posts to a blogger or wordpress blog on an iPad, but they aren't exactly elegant when it comes to formatting. Blogsy is an iPad app that promises easy posting with multimedia love, so let's try it out! Obviously I'm posting this via the Blogsy app. The interface is decent, I [...]

Photosynth for iOS lets you capture full panoramas easily on your iPhone.