Kobo Aura Ebook reader first impressions
|
After years of looking at ereaders, I finally picked one up.
The mental dance goes something like this:
"Amazing battery life, but it only does one thing. The screen is much more like reading off paper, but i kind of hate the page turn refresh.  Etc…"
But I do love to read, and though I find it very convenient to read books on my phone there are some drawbacks to that approach. Its difficult to get the screen dim enough in a dark room and there's always the easy distraction of checking your email or doing some web browsing.
So when Kobo dropped $40 off the price of the Aura and included the $40 sleep cover as well I finally jumped.  I figured worst case scenario I could return the Kobo after a few weeks if I really didn't like it.
Well it turns out I do like it. A lot. In fact the only reason I'm considering returning it at all would be to exchange it for the higher end larger waterproof Kobo.
That one has a really good looking screen, is a bit bigger and can be used to read ebooks in the bath.
But for now I'm very happy with the Kobo Aura.  In terms of functionality its pretty basic, but that's almost a benefit when it comes to reading without distraction.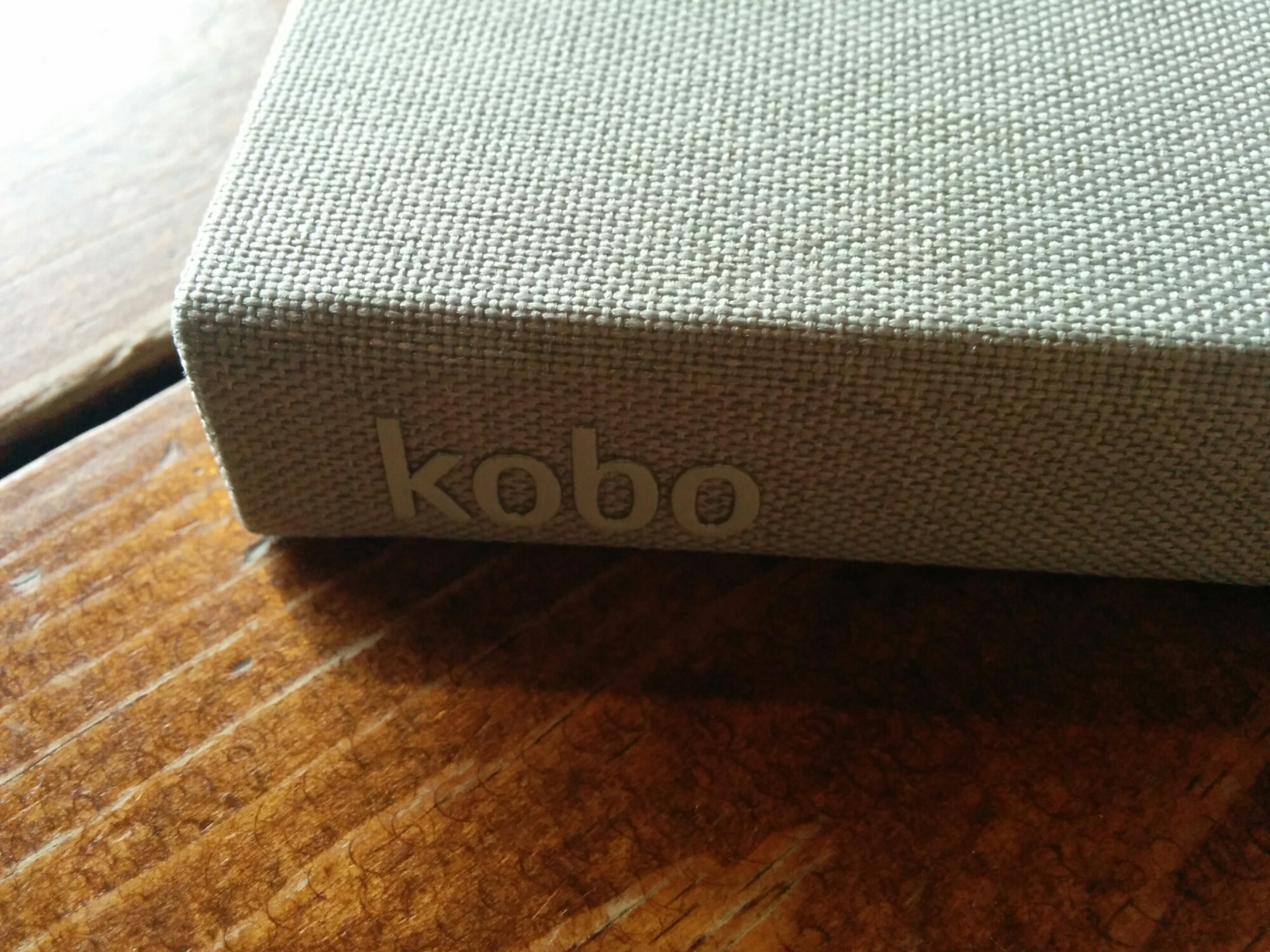 I really like the sleep cover as well. This is a nice subdued grey canvas cover that wraps around the Kobo and act like the smart cover on an iPad – close the cover to turn it off, open the cover and the Kobo wakes up.
One benefit I never really considered before using this reader is that whenever you open the cover you're automatically on the same page you left off.  As someone who shuffles back and forth between pages instead of using a book mark this was a small but welcome benefit.
The screen is a pleasure to read off of and the refresh for page turns doesn't bother me anymore like it did the first time I demoed it. I guess this is something your brain just adjusts to and you no longer notice it with regular use.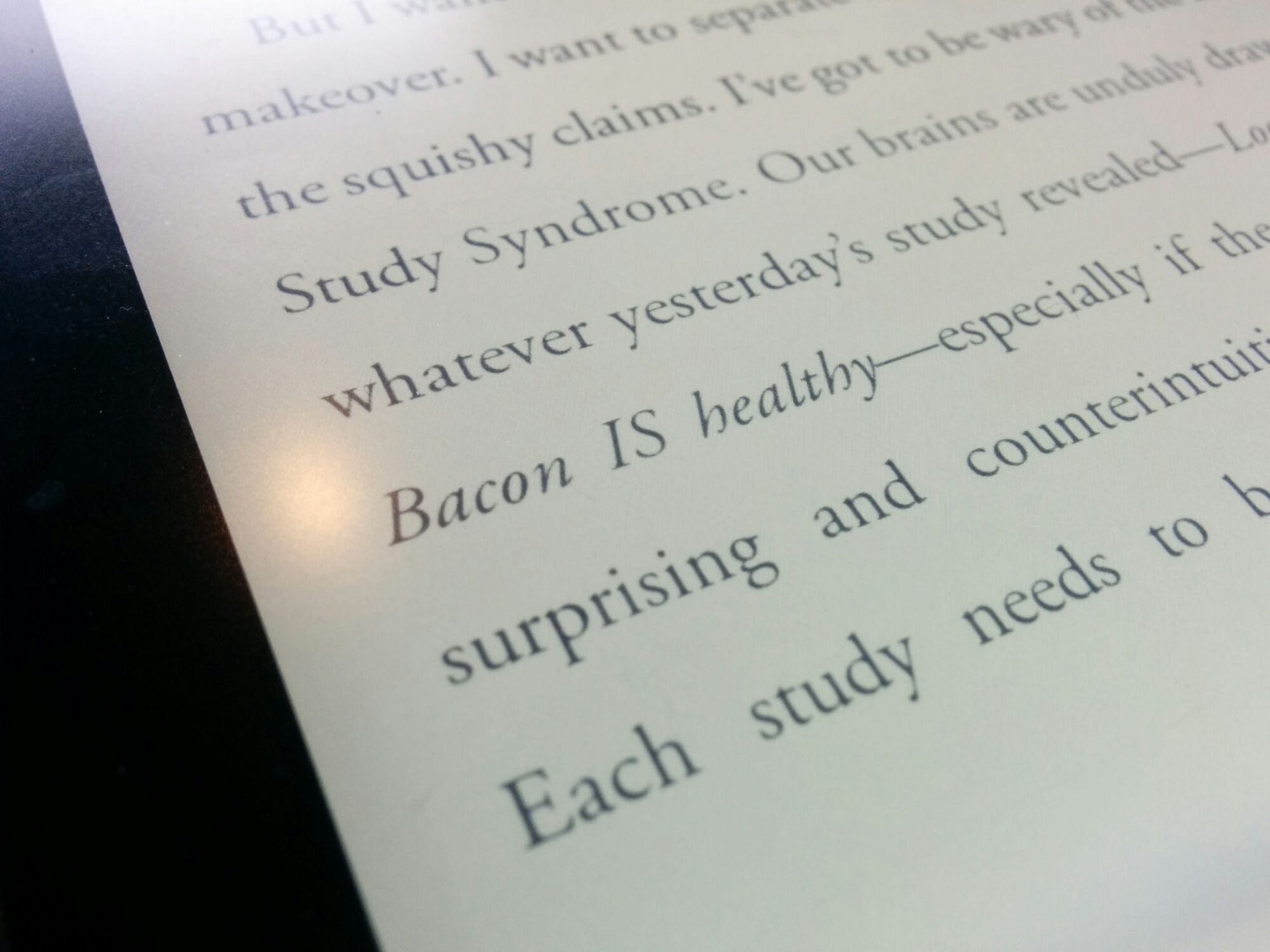 The backlight has a good range from dim to bright and evenly illuminates the screen.  My only complaint is that it appears a bit too blue to my eye.
In terms of looking forward the features I'd be looking for in an upgraded ereader would be a larger screen to device ratio (smaller bezel), a warmer backlight and a thinner form factor.   That and of course the waterproof / dustproof feature of the next model up Kobo.
Beyond the benefits of reading on a device that lack the distraction of other functions the Kobo (and any e-ink device) really shines when reading in bright light.  Sitting in bright sunlight the effect is very much like reading off of paper. This compares very favourably to squinting at a screen at max brightness that is burning down your battery life.
A bonus feature of the kobo is it's simple automatic integration with pocket.  This means that web articles you save to pocket are automatically synced to the device for reading at your leisure.
Two future uses that I have yet to try are reading library books and syncing and reading PDFs.  I read a number of PDF manuals and books and moving that off of the computer would be great.
For library books I'm going to be checking out if there's any overdrive functionality because I love that app on my phone.
I think any modern ereader shares a number of the benefits of the Kobo Aura – simply dedicating a device to books that can be read in bright sunlight and has great battery life is well worth it if you're much of a reader.
The Aura fills that function admirably and feels like a solid quality device, especially when paired with the sleep cover.