Full 360 Panoramas on the iPhone
|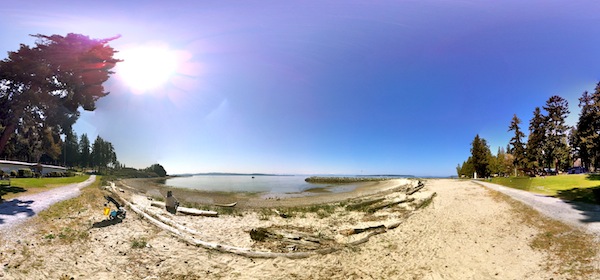 Whoa. The killer photo app for the iPhone is made by.. Microsoft?!?
If you've got an iPhone and want a simple way to make panoramic photos check out the new Photosynth app for iOS. Â It's dead simple to use, very effective at stitching images in the phone and completely free.
[GARD]
Microsoft Photosynth has been available as a windows desktop app for a while and if you want to do huge HDR gigapixel pano images that's still the way to go, but as a simple portable way to capture scenes without any extra gear this iOS app is pretty fantastic.