If you've ever checked your posture while sitting in front of a computer and found that you are slouching forward then you may already be aware of the problem.  Slouching doesn't hurt while you're doing it, but over time it can contribute to back pain and discomfort, potentially affecting your mood as well as your overall health.
If you want to minimize slouching at your desk and it's negative side effects, there are a few things you could try, including a standing desk, but that can be expensive or labour intensive and you might find standing all day isn't ideal on you body either. An easier solution is a basic stand to lift up your screen: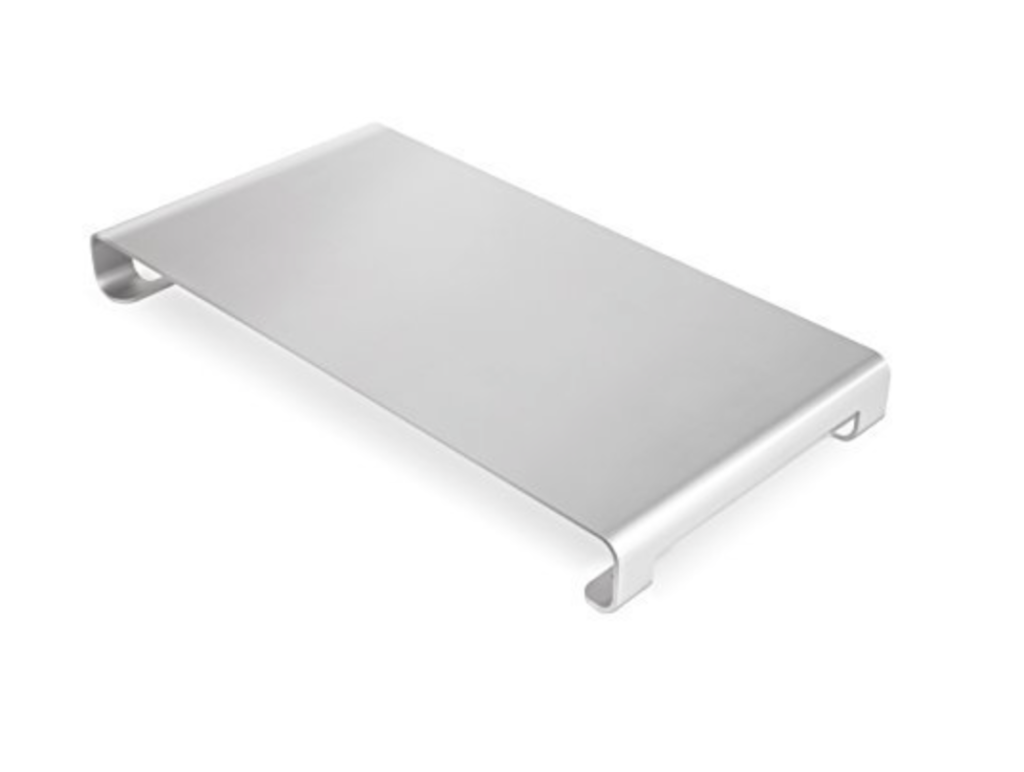 Sometimes it's simply your desk setup thats causing you to slump forward and one of the easiest factors to adjust is the height of your monitor. After trying out the lift posture corrector I found that my monitor was simply too low.
My old monitor was height adjustable, but unfortunately the iMac is stuck at a single level, which is too low on my desk. This is a pretty quick and easy thing to check before you buy anything – I simply found a low box to raise the monitor, which helped to minimize slouching.  Of course after a few days I got tired of looking at the ugly box, and also wished for more desktop space, so I found this delightful aluminum iMac stand on amazon. It's a decent match for the iMac itself, it provides a bit of space underneath to slide a keyboard or stack of papers and is well worth the 30 bucks.
I find myself more comfortable working at my desk now – next up, cable management to get rid of that rats nest of usb cables and power cords.